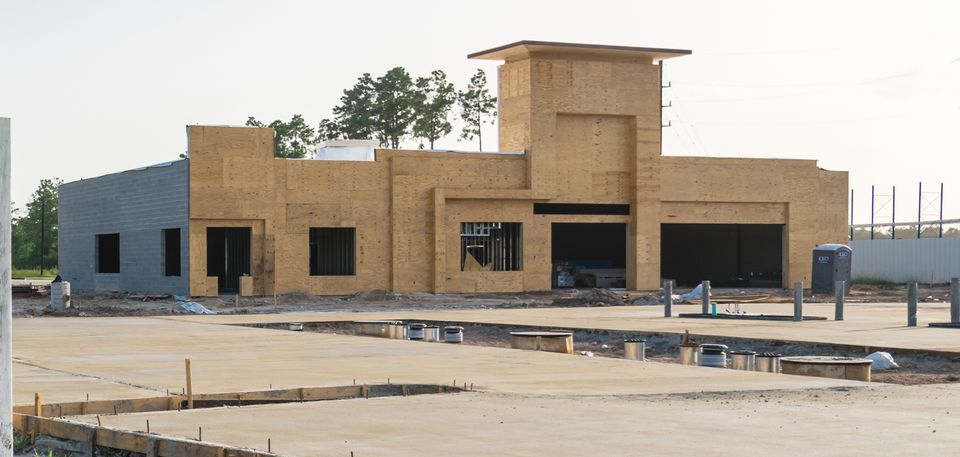 Commercial Construction
By delivering high-quality projects, our staff includes estimators, project coordinators, construction managers and general superintendents who are backed by highly competent and experienced administrative support. They function as a cohesive team dedicated to your complete satisfaction.

The leadership team at A-Z Roofing and Contracting, LLC has extensive experience in all phases of pre-construction activities. From site evaluation to conceptual and detailed cost estimating, through the approval process, A-Z Roofing and Contracting, LLC can save an owner both time and money through targeted, goal driven processes. Getting involved on the front end of a project allows us to understand an owner's needs and expectations and focus our efforts towards fulfilling those needs. Successful facilities and developments require both creativity and practicality and A-Z Roofing and Contracting, LLC has the ability to assist an owner in delivering both!
Design/Build Services
With a partnership comprised of commercial property owners and developers, A-Z Roofing and Contracting, LLC is uniquely in tune with the goals of its clients. Our proven record of successful retail design enables us to help maximize the return on your project through targeted land and facilities planning. Being a full-service construction company, we understand the importance of the bid, contract and oversight processes. Our years of experience has provided us with the knowledge required to save you time and money taking projects from concept to completion.
General Contracting
A-Z Roofing and Contracting, LLC offers a full-service approach to their general contractor services with a commitment to excellence, quality, and safety throughout. Our general contractor services include:

• New Construction
• Renovations
• Maintenance
• Restorations
• Conversions

Working with A-Z Roofing and Contracting, LLC you'll recognize the difference immediately from breaking ground to completion, we will protect our client's interest throughout the construction process and stand behind our work 100%. Our ongoing evaluation allows us to ensure all party's expectations are being met. If you need us to take a look at your project, just give A-Z Roofing & Contracting a call at (256) 828-2882
Tenant Improvement
Once a new space for your business has been secured, it is imperative the people you choose to work with are as focused on your business as you are. A-Z Roofing and Contracting, LLC understands the importance of getting the doors open as quickly as possible. From restaurants to retail, to doctor's offices, our broad knowledge and committed team allow us to dedicate the resources best suited to your individual needs.

A-Z Roofing and Contracting, LLC will work hand-in-hand with an owner to complete calculated renovations targeted at increasing revenue. Whether aimed at a cosmetic update to increase traffic or a reconfiguration or addition of space to maximize potential, remodeling an existing structure can prove to be a cost-effective strategy. If you need help with your project, just give A-Z Roofing & Contracting a call at (256) 828-2882