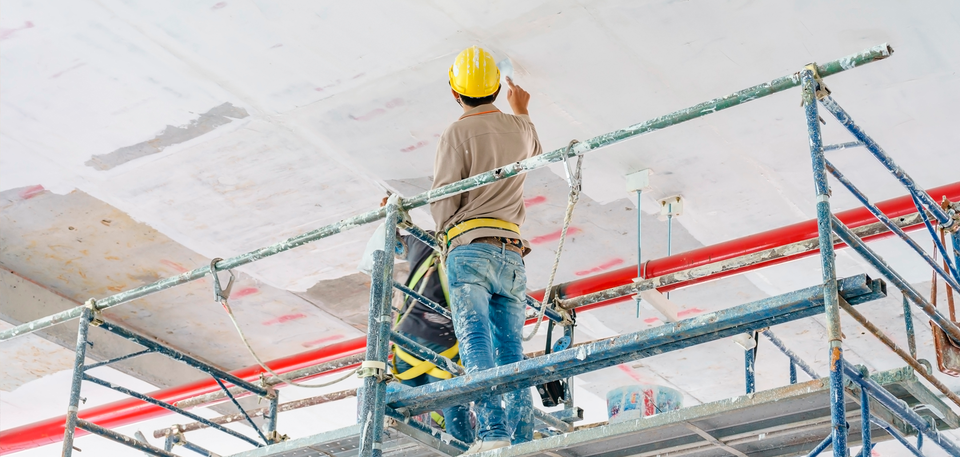 Commercial Painting
Need a commercial paint job, but are worried about business downtime? In order to keep your business operating as normal, we can paint your commercial space in sections. We also minimize disruptions by offering evening, holiday and weekend painting services. Our contractors know that you have a business to run and that is why we schedule our services at times which are convenient for you. If your office is in need of an update with a new commercial paint job, call A-Z Roofing & Contracting, LLC today!

A fresh coat of paint can dramatically improve the image of your business. Our expert commercial painters will ensure that your company looks professional and attractive. We have the best our quality workmanship in the industry. We use only the best durable premium quality interior and exterior paints Call A-Z Roofing & Contracting for an expert opinion and free quote!
Our Promise To You:
We Will Not Cut Corners: This policy underlies everything we do from choosing appropriate high-quality materials to the finishing touches of completing a project. Our goal is to stay the most respected high-quality construction company in the Tennessee Valley and we will not achieve that by providing substandard materials or workmanship.
 
Owner On Site Every Day: Means no project manager and multiple people trying to making decisions. We do all our own work so we are there every day. Should you need to speak with the owner – whatever the reason - we are there.
 
One Job From Start to Finish: We only work one job from start to finish so you don't have to worry about us jumping from your job to another job. Your project will be conducted by professionals that will perform according to the highest standards.
 
Quick & Efficient Turn-Around Time: If it is new construction, speed is often a factor. A-Z Roofing & Contracting works quickly and efficiently to help minimize your costs. If it is a remodeling project, a tight schedule will keep your inconvenience to a minimum.
 
Real Numbers: When you receive a proposal for our drywall services those numbers are final. There won't be any "unforeseen" expenses or variances between the estimate and the actual numbers. You have our assurance – our numbers are real.
 
Our vast experience in commercial painting allows us to provide a comprehensive range of services to enhance your facility. We offer cosmetic painting for interiors, exteriors, walls, and floors to give your building and business spaces a clean, fresh face.

In addition, we provide painting solutions that go beyond appearances. Many areas of your commercial facility, such as the roof, exterior walls, steel structural components, floors, and outdoor decks, can be damaged through harsh operational and environmental conditions. We also apply protective coatings, such as elastomerics and epoxy, to preserve your investment and prevent corrosion and deterioration.

From small retail stores to malls, stadiums, and arenas, the experts at A-Z Roofing & Contracting have worked exclusively with commercial and industrial clients for years. Our comprehensive product knowledge and hands-on experience ensure that we can complete any commercial project, big or small while meeting the highest quality standards. Here is a complete list of Commercial painting services:
Industrial Painting
Industrial painting requires extensive planning, strict adherence to industry specifications, and meticulous attention to detail. We'll work with you to design an optimal painting solution for your facility that prevents interruptions in your production schedule and doesn't break your budget.

While painting is generally considered for aesthetic purposes, industrial facilities require more than just a pretty face. Harsh environmental conditions and daily wear and tear can damage your building and equipment, making it necessary for industrial coatings to do double duty—they must look great while also providing protection for your big investments.

Many industrial facilities require highly specialized coatings for certain areas. We have the proper training, equipment, and certifications to work on regulated facilities, and the experience to ensure that your project meets all industry standards.