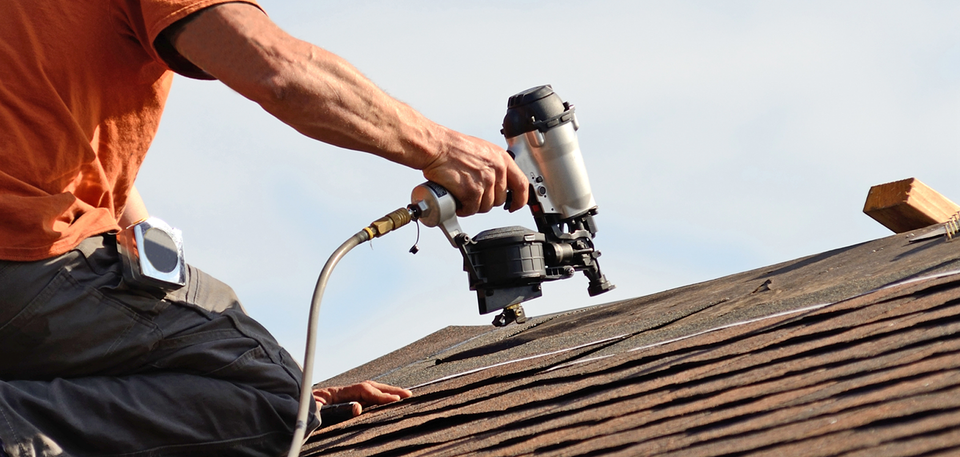 Commercial Roofing
As a trusted commercial roofing contractor in Tennessee & Alabama, we know that replacing a damaged roof is one of the most important projects a business can do. After all, your roof protects your treasured assets, and oftentimes the most valuable investments.

We use only the highest quality products available in our industry. These are the most "tried and true" as well as the most innovative available today. Our crews are technically trained for each system we install to ensure quality and adherence to manufacturer standards. Serving areas across Tennessee and Alabama, the roofing contractors at A-Z Roofing & Contracting, LLC treat every job with a sense of ownership and pride. We have carefully refined the roof installation process to provide each customer with a truly positive experience. Everyone at A-Z Roofing & Contracting, LLC, from our managers to our salespeople to our roofing crews, is courteous, meticulous, fully trained, and dedicated to serving customers. Our customers often tell us that they're impressed with the way we educate them, communicate throughout the entire process, and treat each job site with respect.
TAMKO
 has manufactured a full line of quality roofing products for over 60 years. Today, their dedication to A-Z Roofing & Contracting, LLC, and relentless quality improvement continues to make our shingles the finest available. And regardless of size, shape, color, or material, TAMKO shingles are proven strong and are always an attractive choice. 
The Heritage® Series is TAMKO's premier line of laminated asphalt shingles. Striking color palettes and superior performance under the elements have established the brand as the preferred choice among Southern Missouri homeowners. The many available styles and cuts of Heritage products assure the right look for your roof.
 
Lamarite® composite shingles offer the natural beauty of slate or shake with a whole new level of performance. Made from innovative materials that are robust and enduring, the shingles are listed for UL Class A fire resistance and UL Standard 2218, Class 4 impact resistance. They're backed with a 50-year limited warranty.
 
METALWORKS® Steel Shingles create the classic beauty of slate, wood, and tile with the contemporary protection of metal. The shingles are designed with a four-way locking system that stays weathertight on the roof and is offered with a 50-year limited warranty for added peace of mind.
 
A-Z Roofing & Contracting is a certified installer of Tamko commercial roofing products. 
TAMKO
® commercial roofing products have set the industry standard for strength and performance for more than 50 years. As professional Memphis commercial roofing contractors, we trust 
TAMKO
® products because they're designed to speed installation, help provide long-term durability and reduce callbacks. Our commercial roofing Memphis experts have years of experience in the installation of this quality commercial roof coating.
Whether you are considering a new roof installation, a simple leak repair, or need an emergency roof solution because of storm/wind damage, our roofing professionals will assess the current roof condition and help you determine the correct roofing solution for your facility based on proper roofing practices. With our Tennessee and Alabama offices, we are centrally located to cover all your roofing needs. Contact A-Z Roofing & Contracting, LLC for a 
free estimate
 on your residential roofing job, including roof replacements.
As a respected Tennessee and Alabama roofing contractor, we strive to provide you with the best commercial roofing the Tennessee Valley has to offer by working closely with property owners and stakeholders as well as with insurance providers. Our goal is to deliver the best value for all the roofing projects that we handle.

The Best Commercial Roof Repair Services

Our roof repair experts are ready to provide solutions for your commercial roofing problems fast. Whether your roof has endured the storm, hail, or fire damage, or simple wear and tear, we can give your roofing system a thorough assessment to determine if a complete roof replacement is necessary. As a leading Tennessee Valley roofing contractor, we offer repair services that include complete damage documentation for insurance claims. As certified contractors, A-Z Roofing & Contracting repairs and restores flat and sloped roofs, single-ply membrane roofs, metal roofs, built-up/bitumen
roofs, and more.