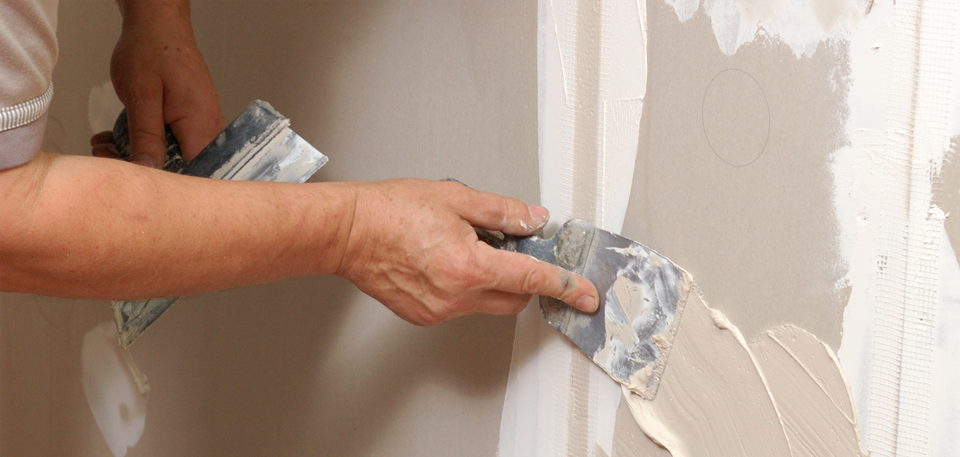 Painting & Drywall
Choosing the right paint will help protect your house from the effects of nature such as fading from sunlight, moisture from the rain or snow and temperature changes. There are many factors to consider when choosing to paint your home, and A-Z Roofing & Contracting, LLC can help! There are two main types of paint that are commonly used for exterior painting, latex and alkyd paint.

Our scope of work includes new construction, remodeling, both interior and exterior, and tenant improvements. We pride ourselves on providing excellent service with competitive pricing. Our reputation for working closely with owners and other contractors is well recognized throughout the industry. Use these guidelines when choosing the best paint for your homes specific needs and you are sure to have a great foundation for a beautiful paint job. Call A-Z Roofing & Contracting for an expert opinion and free quote!
Our Promise to You:
We Will Not Cut Corners: This policy underlies everything we do from choosing appropriate high quality materials to the finishing touches of completing a project. Our goal is to stay the most respected high quality construction company in the Tennessee Valley and we will not achieve that by providing sub standard materials or workmanship.
 
Owner On Site Every Day: Means no project manager and multiple people trying to making decisions. We do all our own work so we are there every day. Should you need to speak with the owner – whatever the reason - we are there.
 
One Job From Start to Finish: We only work one job from start to finish so you don't have to worry about us jumping from your job to another job. Your project will be conducted by professionals that will perform according to the highest standards.
 
Quick & Efficient Turn-Around Time: If it is new construction, speed is often a factor. A-Z Roofing & Contracting works quickly and efficiently to help minimize your costs. If it is a remodeling project, a tight schedule will keep your inconvenience to a minimum.
 
Real Numbers: When you receive a proposal for our drywall services those numbers are final. There won't be any "unforeseen" expenses or variances between the estimate and the actual numbers. You have our assurance – our numbers are real.
Spring begins to peek around the corner. The sun is warming the air, and trees are beginning to bud. You step out onto your front porch and take in the fresh air, smiling as your mind turns to the warm weather that is surely coming your way. Just then, your eyes start scanning the porch, the stairs, your front door. "Gee…there's more chipped paint around here that I forgot about." It's about now that you think about sprucing up your home to refresh its look, much like spring is refreshing the world. You make the decision – I'm going to paint the house this summer!

Well lets first look at the interior. I need to touch up the bedroom and living room, but my job takes me away from the task, and the wife has it on my "Honey-do" list. I think I will hire A-Z Roofing & Contracting, LLC. They did the neighbors and they were happy.
Painting with premium paint
 
Textured Walls and Ceilings, Knock down, Orange peel
 
Acoustic Removal
 
Drywall repair, taping and installation
 
Caulking & sealing of windows, doors and baseboards
 
Installation of Moldings, Crown molding, Base boards, Casing
 
Wallpaper removal
 
Stripping and refinishing of stained trim and cabinetry
 
At A-Z Roofing & Contracting everything we do is focused on developing a loyal base of lifelong clients. We understand that this loyalty can only be earned through both the quality of our workmanship and the conduct of our staff.
However, there's a problem: you've never painted your house before, and you certainly don't have the time this summer to give it your full attention. As you look around your neighborhood, you see a few signs perched about on lawns and on telephone poles. There are painters galore who would love to paint your home. So…who do you choose? Who is the best choice? It is a decision that ultimately lies with you.

Choosing a contractor, like one of the hardworking painters of A-Z Roofing & Contracting, LLC. They are contractors who you can bank on to deliver. And in this ever-changing world, you need a contractor that you can trust and depend upon.
Painting Exterior Services:
Custom Painting with Premium Quality Paint
 
Electrometric Coatings
 
Pressure Washing
 
Stucco Repair
 
Light Carpentry service
 
Mildew Treatment
 
Glazing, Windows and Door Sashes
 
Caulking Seams and Casings
 
Priming
 
Staining
 
We have built an organization whose workmanship will stand the test of time and whose relationship with its clients will endure beyond the work. We believe in workmanship and relationships that endure.
Drywall Repairs & Patchwork
Drywall damage, often in the form of stress cracks, or nails and screws popping, is caused by movement in the framing to which the drywall is attached. Some drywall damage is caused by "settling" of a new house, and wood drying out and/or adjusting to the stress of its new role in the structure
of the new house.

When performing a drywall patch, we cover area with plastic, square up the hole, install two 1×2 backing on the inside of the drywall hole, then measure and cut a piece of drywall, screw it in, mesh tape, apply drywall mud (minimum of two coats), wet sand it, and finally, we match the texture.
Drywall Water Damage
Unfortunately, water damage is caused by roof leaks, water heaters, toilets, showers, sinks, washers, and even pipes. When A-Z Roofing & Contracting repairs your water-damaged drywall, you won't even be able to tell that a repair occurred.
Drywall Texturing & Acoustic Popcorn Removal
Popular in the '70s and '80s, acoustic or "popcorn" texture has become increasingly less popular than other texturing options. We can handle the removal of the popcorn and bring your home up to date. Most of the time spent to do any of these jobs is in the covering-up process. We will move or cover everything with plastic to keep your home or office clean.

Knockdown and orange peel textures can be sprayed in a variety of finishes (light, medium, and heavy). A-Z Roofing & Contracting can also create hand textures (skip-trowel), and we specialize in smooth finishing.