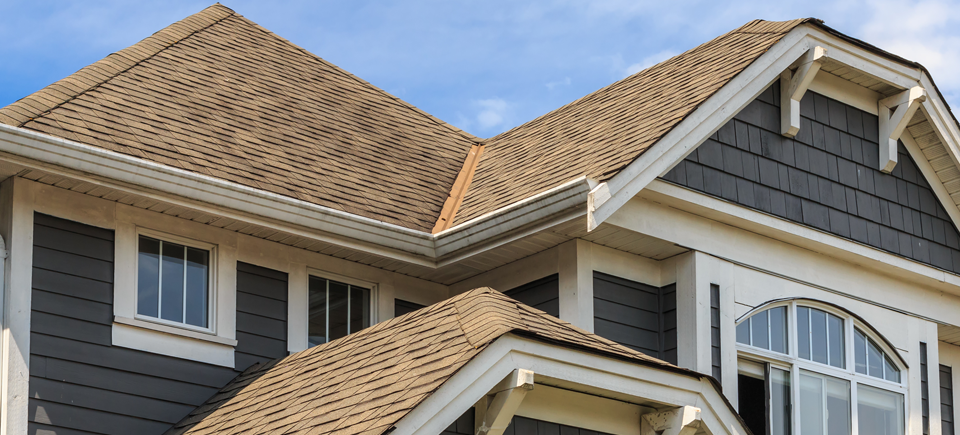 Residential Roofing
A roof protects you and your most valuable investment, your home or business, as well as the possessions inside. When it's time to hire a roofing contractor, you want to work with one that provides you with superior materials and workmanship. A-Z Roofing & Contracting, LLC is that kind of roofing company; the one you can trust to help you select the right products, determine the job scope, and install a roof that is correct, clean, and complete.

Serving areas across Tennessee and Alabama, the roofing contractors at A-Z Roofing & Contracting, LLC treat every job with a sense of ownership and pride. We have carefully refined the roof installation process to provide each customer with a truly positive experience. Everyone from our managers to our salespeople to our roofing crews is courteous, meticulous, fully trained, and dedicated to serving customers. Our customers often tell us that they're impressed with the way we educate them, communicate throughout the entire process, and treat each job site with respect.

A-Z Roofing provides roofing services for Homes, Businesses, Custom Home Builders, Schools, Warehouses, Apartments & Many Other Clients

A-Z Roofing is the preferred choice for both residential roofs needs and commercial roofing needs throughout the Tennessee Valley, covering northern Alabama and south Tennessee. For homes, we expertly install shingle roofs, metal roofs, cedar shake and more. When you hire A-Z Roofing for your residential roofing job, you can count on an open channel of communication and clear, fast answers to all your questions. Our roofers are trained in the latest techniques and approach every job with professionalism and a sense of teamwork.

Regardless of the option you choose, our crew of roofers will leave the work site cleaner than it was before the job began, just another reason A-Z Roofing is the preferred roofing contractor in the Tennessee Valley. Contact A-Z Roofing & Contracting, LLC for a free estimate on your residential roofing job, including roof replacements.
We are Professionals
Clean up – Another roof contractor might leave a mess at your property, but the crews at A-Z Roofing & Contracting have a commitment to leave every residential and commercial roof installation cleaner than when we started. Daily clean up and protection of all your landscaping is part of this commitment.
Professionalism – A-Z Roofing & Contracting is a real business, not a fly-by-night roofer. We have an A-1 credit rating with all of our suppliers and we are listed with an A+ rating with Angie's List and the BBB.
Communication – Starting with your first meeting with A-Z Roofing & Contracting, you'll be impressed by the way we're completely focused on answering your questions, learning your needs, educating you about what is new, and providing you with a roof whose beauty and longevity will be enjoyed for decades.
 
Our house roofing specialists can provide you with virtually any home roofing material and style, including: 
Shingle roofs – One of the most popular house roof styles, asphalt shingles give homes lovely curb appeal, and also provide homeowners with warranty lengths of 20 years to Lifetime.
Cedar shake and shingle roofs – These roofing products have a unique, rustic appearance and also help reflect heat away from the attic.
Tile roofs – Especially popular in the south, tile roofs come in a wide range of colors. A tile house roof is also durable, easy to maintain,
and energy efficient.
Slate roofs – Slate is a natural stone that combines the benefits of fire resistance, water resistance, durability, strength – and of course –
incredible beauty.
Metal roofs – Known for outstanding durability and energy efficiency, metal roofs are a top house roofing choice for homeowners who plan on living in their homes a long time.
Your Estimate - Typically, the evaluation process includes gathering information about the following: 
Dimensions – how long, wide and deep is your roof?
Pitch – is the angle flat, low, medium, steep, mansard?
Shape – are there gables, multiple dormers or other idiosyncrasies?
Existing materials – will the old roof or a portion of it need to be removed?