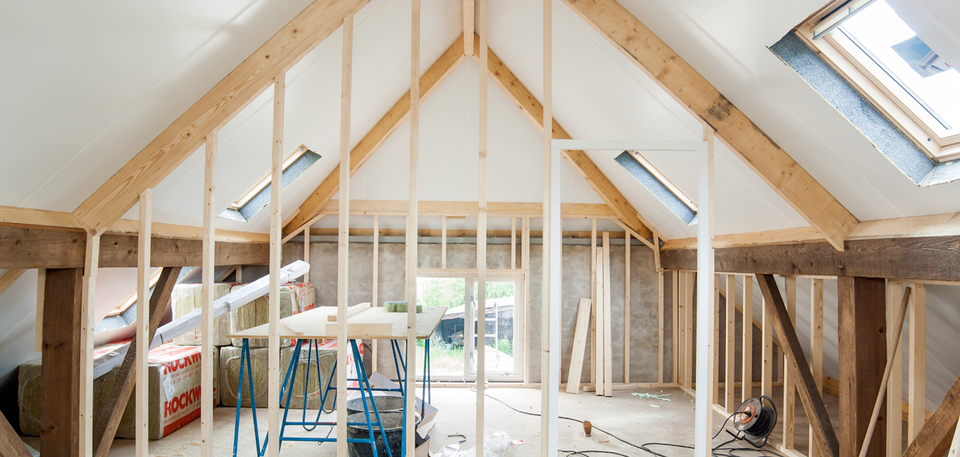 Renovations & Construction
With experienced on-staff construction management personnel, A-Z Roofing & Contracting, LLC offers both commercial and residential construction services, including both new building and remodeling of your existing location. We offer a unique menu approach that allows you to choose the type of services you require, based on your needs. We can provide the full range of professional services and all aspects of construction and renovation. We can take your existing plans and act as a general contractor, providing all the materials, manpower, and construction oversight to build to your specifications.

Serving areas across Tennessee and Alabama, we can complete every phase of the project from beginning to finish: layout, excavation, pouring the footings, laying the block foundations, pouring the concrete slabs, installing the subfloors, erecting the walls, roofs, installing the windows and doors, siding, gutters, and downspouts, to interior insulation, hanging and finishing the drywall, installing the trim, painting, installing the floor finishes, carpet, hardwood, sheet goods and ceramic or marble tiles. We will also take care of any electrical, plumbing and mechanical aspects necessary to
complete the job.
Specialty Residential Construction
A-Z Roofing & Contracting can also build specialty features including decks with hot tubs. We also design and build stone or brick patios, as well as custom driveways and screened in porches tailored to your specific design needs.

Residential Remodeling
When it comes to remodeling, A-Z Roofing & Contracting specialize in re-designing the existing kitchen layout. This may mean taking one or more walls out to enlarge the kitchen. We can then install additional cabinets and an island featuring a sink. Recessed lighting can add convenience and ambiance to the area, while low voltage track lighting serves as an energy-saving lighting feature that can provide accent lighting. Granite counter tops and hardwood floors can compliment any kitchen.

Bathrooms
When most people think of remodeling their bathroom, they usually want to replace the entire bathroom color scheme, removing all existing fixtures and wall tiles. A-Z Roofing & Contracting can and will install new wall finishes, as well as wall and floor tiles (marble or ceramic). Typically, we also install new bathroom fixtures, such as a heated whirlpool soaking tub or walk-in shower area, complete with full height glass doors. We can also enlarge the sink area by installing a cultured marble or granite vanity top. To brighten the entire area and ensure safety, we'll install recessed or flush mount ceiling lighting. Wall sconces or mirror lights can also be installed to provide unshadowed lighting. Finishing features are available in a wide range of finishes customized
to your design.

Decks & Patios
Decking materials have come a long way in the past few years. In the past, you only had one choice: treated deck with treated decking. Now there are many varieties of PVC decking materials available. There are plastics of every imaginable color and texture which will neither warp nor discolor. With these high tech deck construction materials, you will never have to paint or stain your deck again. And, if you have young children who like to go barefoot in the summertime, you won't have to worry about splinters either.

Home Remodeling
Our experienced staff of construction professionals can help transform your house into the home you've always dreamed of. From design conception to finished project, a renovation project consultant will oversee all aspects of the project to ensure your complete satisfaction. Whether you are looking to add to your home or renovate a kitchen or bath, our goal is to understand your needs and always exceed your expectations.